Good morning, folks!
I hope everyone is enjoying today's sunshine! This morning, I am catching up on the 'ol blog and previewing some of my favorite recent family sessions. I enjoy blogging because it's truly wonderful to share the top images and moments from my time with you. This morning, however, I am specifically writing about booking your 2015 fall and winter family sessions. While it is September, I am currently booking sessions as far as May of 2016, but I am opening additional weekdays on my calendar so I may best serve clients who are looking for updated family portraits, wall art, and of course holiday cards.
Moreover, while writing about booking, this also allows me to showcase one of my gal pal's I recently photographed. Her name is Brittney and she's a fantastic photographer based out of The Woodlands, TX. She will be doing my own maternity and family photos this year, so keep an eye out for those! I'm thrilled she will be documenting our session; I cannot wait to order large wall pieces to adorn my walls and preserve my family.
To begin, I will start by linking my 2015 pricing menu. At this time, I do not offer mini sessions or specials; this is because I enjoy taking a smaller number of sessions so I may best serve you. Because clients invest in me, you have my undivided attention from start to finish. Each session is a modern story, crafted with love; details are unique from hand picked locations, wardrobe advice, posing, and designing your sessions around your walls. I would have a hard time doing that if I did not offer custom set ups for each family I photograph. Investment begins at $240.00 + sales tax and you will always walk away with high resolution files, released printing rights, and a professional product. It is my goal for you to print your images and I am here to help you with that. Your session is a cohesive collection for that very reason and it is important for you to have succinct images with a place in your home versus a hard drive filled with images that will never see prints.
Here are some sample color schemes I provide for you when designing your session. The steps to booking a family session are pretty simple. We select the session that fits your needs, I hand pick a location for you, I design the posing and dynamic based around who you are as a family, and of course we want beautiful outfits to highlight everyone.
Located in Cypress, a suburb of Houston TX, Sarah Borchgrevink specializes in stunning natural light portrait photography. Investment for professional photography sessions begins at $230.00 and includes high resolution digital files, released printing rights, private downloadable galleries, and beautiful heirloom products to purchase.
If you're seeking a Houston TX photographer who specializes in modern and custom newborn, child, maternity or family photographs I'd be happy to design a session for you. Sarah Borchgrevink Photography is proud to offer a customer service driven experience. Please visit the contact form or connect with Sarah via Facebook. Moreover, feel free to browse customer reviews.
Houston photographer Sarah Borchgrevink is a natural light and on location professional who currently documents newborn, child, family and maternity sessions. She serves the greater Houston area. Locations include, but are not limited to: Houston, Cypress, Tomball, Katy, Cinco Ranch, The Woodlands, Cy-Fair, Richmond, Rice Village, Montrose, Waller, Harris County, Montgomery County, Bellaire, The Galleria Area, Porter, Kingwood, The Heights, Pearland, Sugar Land, Oak Ridge North, League City, Galveston, Stafford, Spring, Conroe, Montgomery, Willis, Champions, Jersey Village, etc. Travel fees may apply.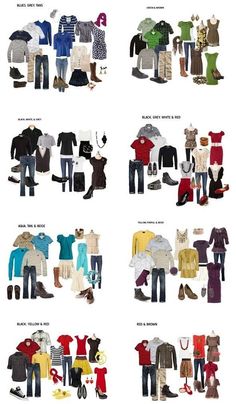 As you can see, we also chose a location that is perfect. It's traditional enough where the wall art will look timeless, thought it's also modern enough where it does not feel "trendy" or over done. We also chose a color scheme that can be used year around; the photos should not be dated by seasonal colors and I provide many outfits ideas and suggestions for you depending on the season and tone of your session.
Moreover, each and every session I do is a golden hour session. This is based around the sun and the most flattering, warm light to show off your family for decades to come. Currently, morning sessions are beginning at 7:00 a.m. and evening sessions are beginning at 6:45 p.m. The times, however, do change depending on daylight savings time.
Family sessions are also fun because we make time for a variety of set ups. It's wonderful to have images of the children together, Mom and Dad together, and of course the entire family.
Are you, a friend, or perhaps loved one looking for a Cypress photographer who specializes in natural light and on location newborn, child, maternity or family photography? If you're looking for a laid back and custom service driven experience, I am definitely the photographer for you! I'd be honored to chat with you about specializing your own session. I cannot wait to serve you and provide you with an amazing experience! Check out the contact form below to connect with me! :-)